Adobe Premiere Pro CC – Essentials Training Course In Hindi
| | |
| --- | --- |
| star star star star star | 5.0 (5 ratings) |
Instructor: Minhaj Abdullah | Awarded Animator
Language: Hindi
Validity Period: 1825 days
Learn Video Editing with the most popular editing software in the world. This course is aimed at people who are entirely new to Adobe Premiere Pro.
---
You will get
8+ Hours of Learning (Pre-recorded HD Video Lectures)

8+ Assignment-Based Projects

3 GB Royalty FREE Assets (Sound Effects+Music+Templates+Backgrounds)

Certificate of Completion
Dedicated Forum for Doubt Solving

3 Years

5 Years of Course Validity

---
Premiere Pro is the most popular industry-standard software used by professional designers to create stunning, high-class all types of videos. After completing this course, you too can start creating great videos with confidence, skill, and efficiency.
---
What you'll learn
→ Understanding Video Editing Application and Scope
→ Understanding the Interface And getting started with Premiere Pro
→ Starting a new composition
→ Using the basic tools
→ Working in the After Effects CC timeline
→ Adding shape and text layers
→ Animating position, scale
→ Working with shape layers and masks
→ Real-world projects such as lower thirds and bumpers
→ Motion graphics principles and best practices
→ Adding SFX in Motion Graphics
→ Editing Music Video
→ Using video effects and presets to speed up workflow
→ Green screen and chromakey removal
→ Visual effects and rotoscoping
→

Creating unique transitions
→ Exporting your projects
---
Who this course is for:
Anyone looking to use After Effects to improve their videos

Videographers, video producers, video editors

Motion graphics artists and graphic designers

YouTubers and vloggers

Businesses that use video as part of their marketing strategy

---

Requirements
You should have Adobe After Effects installed so you can follow along with the course lessons. We'll be using the Creative Cloud version of After Effects, but you can do many of the lessons in a previous version if you don't have After Effects CC.
You DO NOT need any experience with After Effects. This course is for beginners and assumes you don't have any experience with the program.
---
Get a Completion Certificate
Share your certificate with prospective employers and your professional network on LinkedIn, on printed resumes, CVs, or other documents.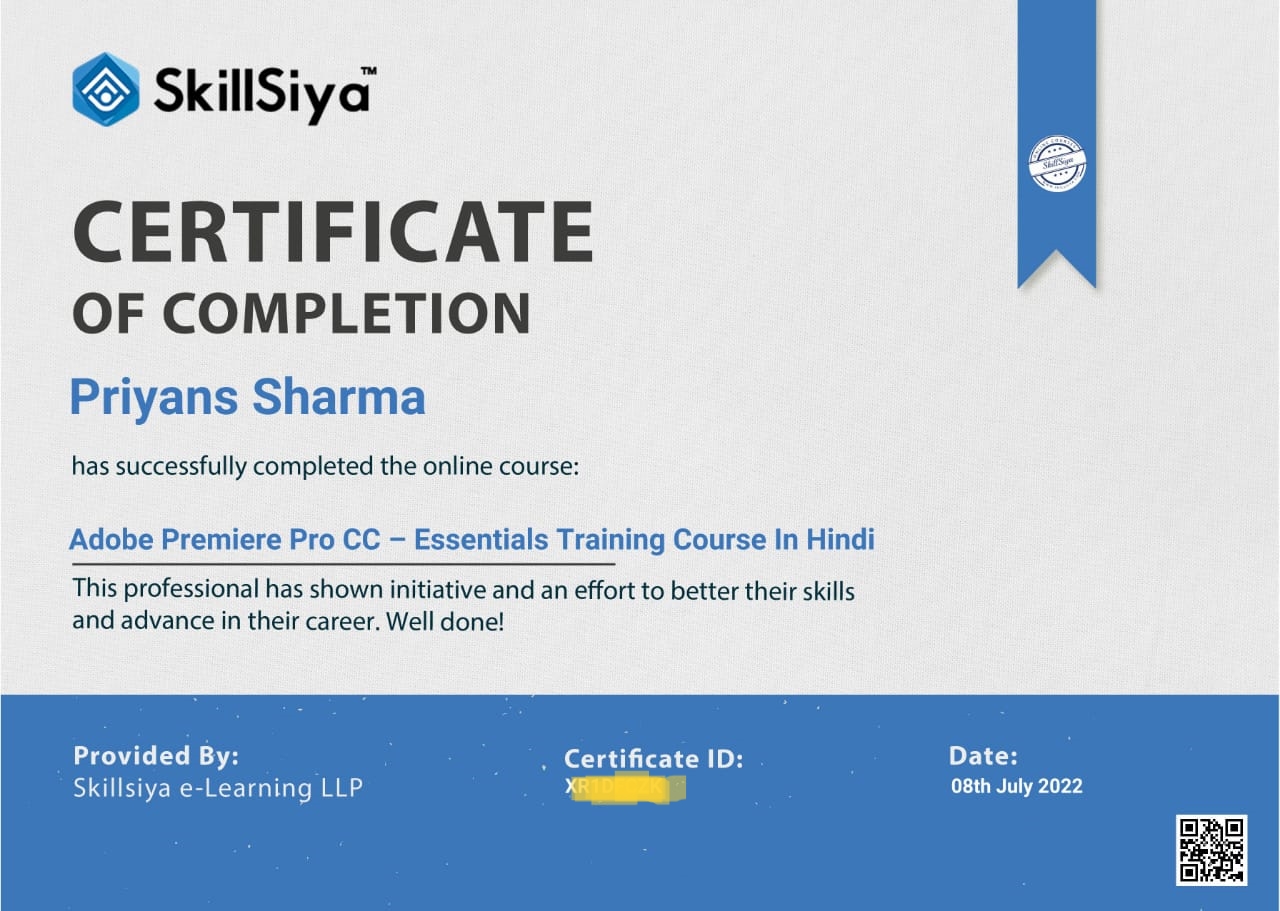 ---
Instructor:
Minhaj Abdullah

(Animation VFX Trainer Awarded | Filmmaker & Scriptwriter )
Hi, I am Minhaj Abdullah. I am an international 2D, 3D animation & illustration design Trainer with a serious love for teaching.

Having a long list of positive testimonials. I can teach the basics to advance 2D, 3D Animation, 2D game design, character illustration, motion graphics, visual effects and Video Editing.

I've helped more than 5000+ students and professionals across various countries like Canada, Finland, California, Portugal, Nigeria Dubai, Europe, Pakistan, Sri-lanka and India, With 18+ years of experience in working as a Sr. faculty and Head trainer in Design, Animation Visual effects at Madboxx Media Studio. LLP.

I have extensive knowledge of 2D 3D animation, graphic designing, and VFX tools and a complete understanding of Adobe creative suite 3D Max Maya & other Vfx Software.
3D animation and Design Faculty (Apr 2000–Oct 2003) at Arena Multimedia
Animation & VFX Trainer (May 2002–Apr 2006) at Maya Academy of Advanced Cinematics
Animation visual effect trainer (Jun 2007–Jun 2013) at Frameboxx Animation & Visual Effects Pvt. Ltd.
Assistant professor (Apr, 2014–Present) at JLU
I can help you Develop skills for real career growth
I will teach you to Learn by working on real-world problems
I can teach you the simplest easiest and most innovative learning method
Reviews
5.0
star star star star star